*Wrist Pain Stops Here*
---
TWO-TONE TIME!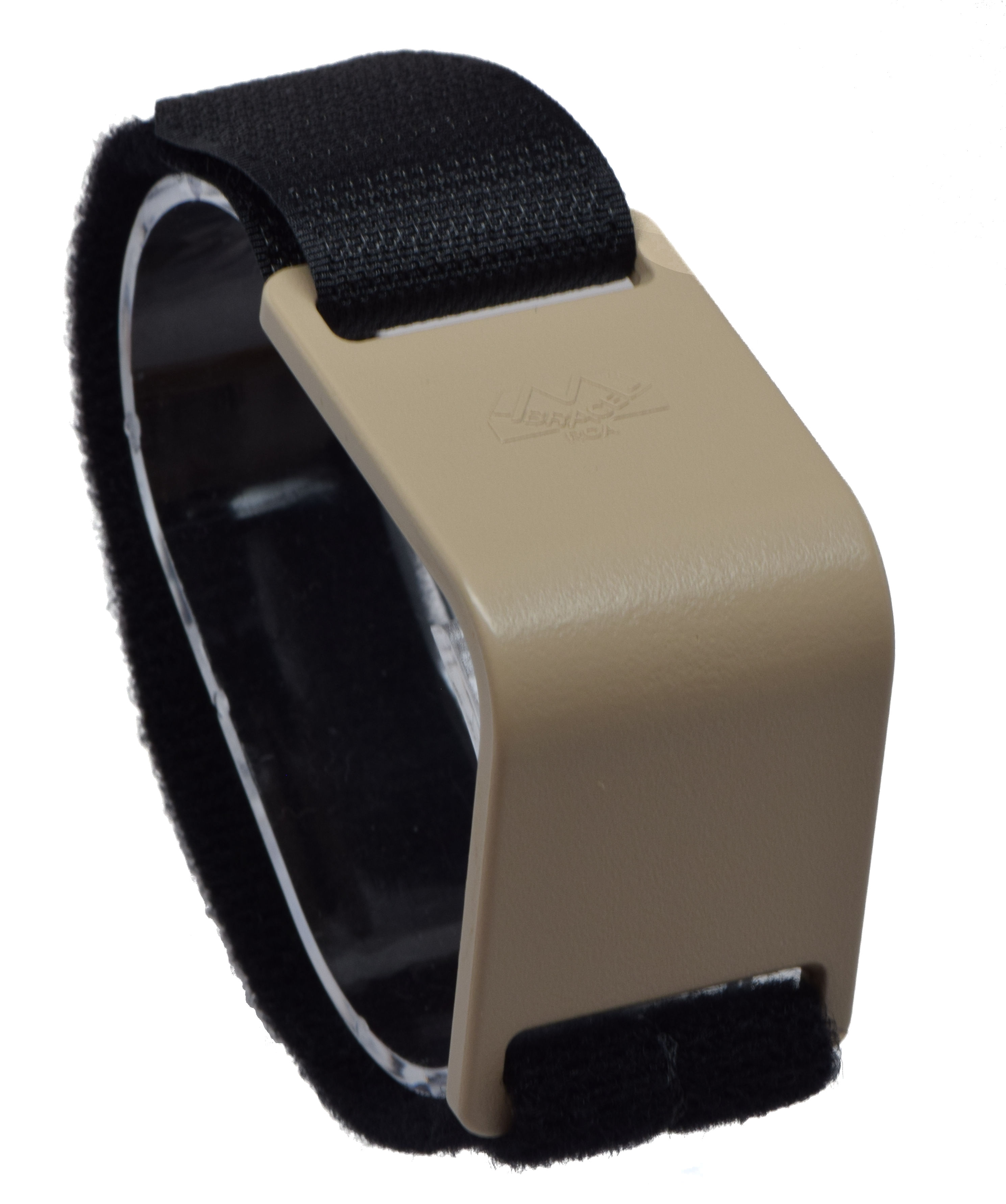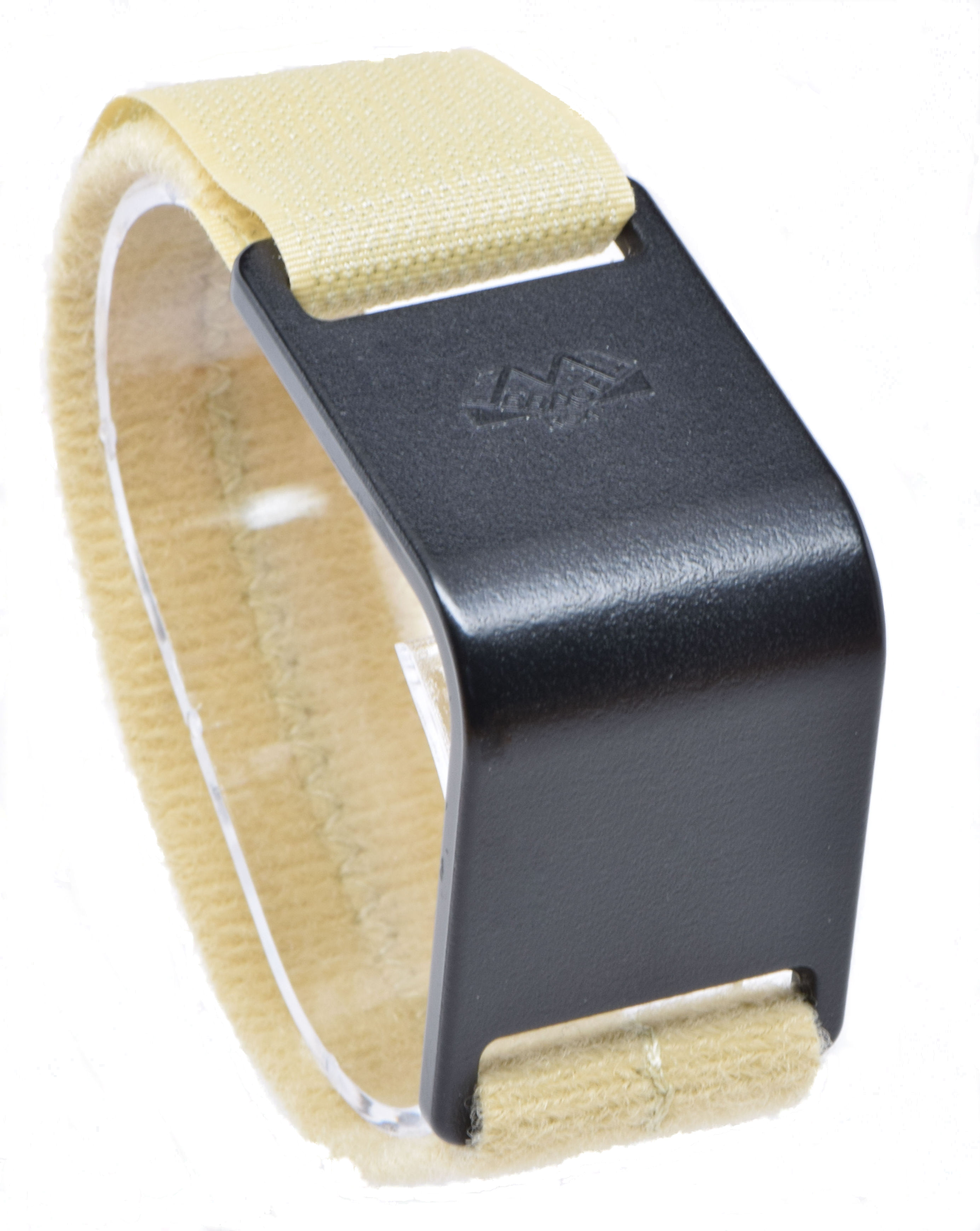 Just in time for the holidays, two *new* M BRACE RCA color-combination choices are here! The "Beige Brace with Black Strap" and "Black Brace with Beige Strap" versions of this revolutionary Carpal Tunnel Treatment Wrist Support are now available on both Amazon and eBay at the *same* low price that includes *Free Shipping*! Be one of the first to acquire this "stealthy" addition to your wardrobe. See the plastic angle *or* the strap virtually disappear, once you wrap a Two-Tone M BRACE RCA around your wrist! Join the thousands of highly satisfied M BRACE RCA customers who have won their personal Wrist Pain Battle. Only *50* Two-Tone Black/Beige and *50* Two-Tone Beige/Black M BRACE RCA units are available. Hurry to place your order before they're gone! The M BRACE RCA is an effective *preventative* as well as a Carpal Tunnel Pain Relief solution, making it the perfect holiday stocking stuffer. The M BRACE RCA is fully backed by both the Amazon & eBay Money Back Guarantees!
---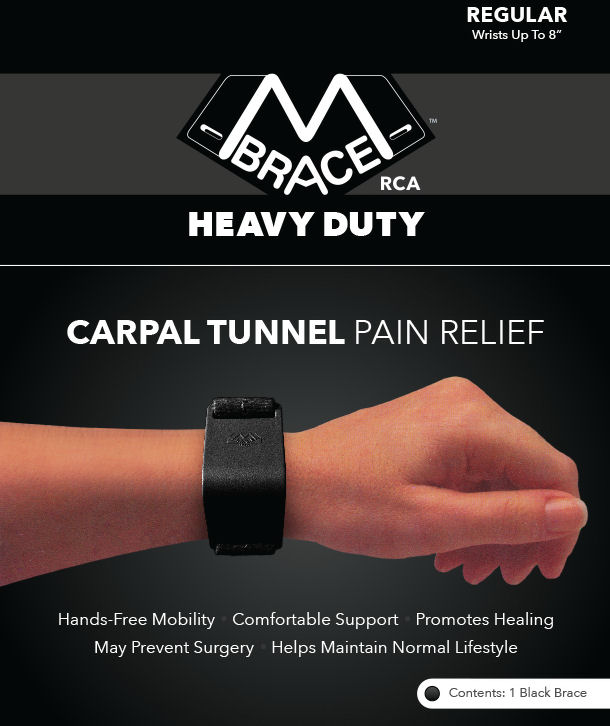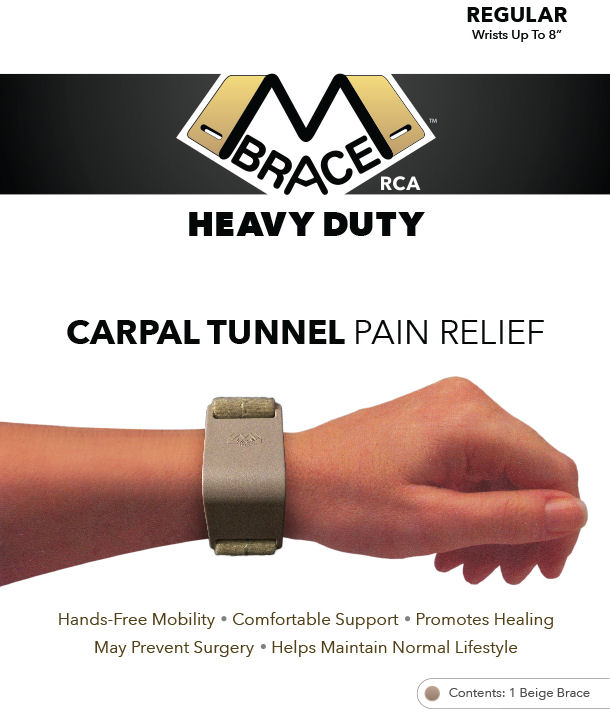 Order the M BRACE RCA which assists in Carpal Tunnel Treatment & Prevention without Surgery--Only $24.95 at Amazon.com with Amazon's Money-Back Guaranty plus Fast & Free 1st-Class U.S. Mail Shipping!

Most Recent Update Posted November 2015


Do you suffer from carpal tunnel syndrome (CTS), repetitive stress injury or repetitive strain injury (RSI) which cause you wrist pain? The patented M BRACE RCA Carpal Tunnel Treatment Wrist Support may be part of your home treatment solution! Have you experienced numbness on the top of your wrist? Have you rubbed the hair right off the back of your wrist in a futile attempt to get rid of the pain? I did! But through sheer luck, I found a small brace the size of a watchband which works, and has made the numbness and pain go away since 1995. I type on a keyboard all day long as a writer and in my other career pursuits. Without the M BRACE RCA, I would be unable to do my job. That's why I convinced the owners of two U.S. Patents on the device to let me sell their product beginning in April 1998--that's over 17 years ago and counting! You can read all about my personal wrist-pain battle at this site. And you can browse the various help topics in the Table of Contents below, become informed, and then consider trying the M BRACE RCA Carpal Tunnel Treatment Wrist Support solution yourself. Thousands of satisfied customers know this remedy works!
---
BLACK - *REGULAR SIZE* - M BRACE RCA *ONLY*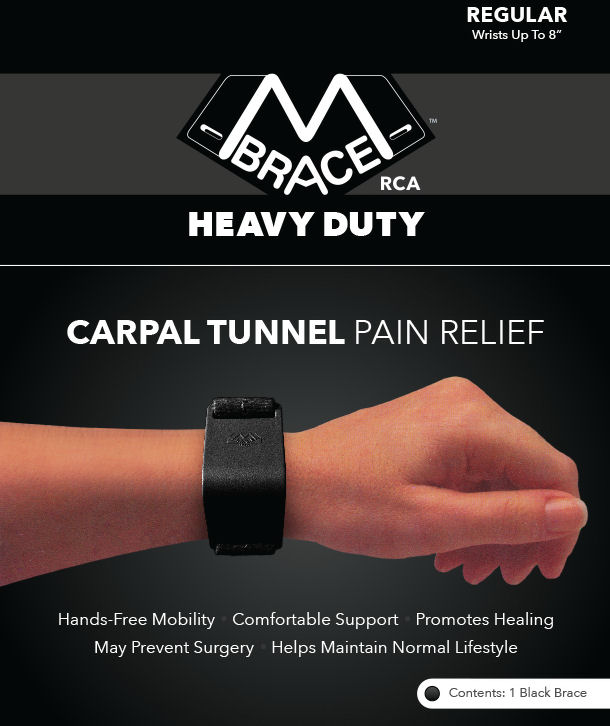 ---
---
Contents Copyright 1998-2015 by WristPainCom, Inc. All Rights Reserved. The M BRACE logo and the words "M BRACE RCA" and "M BRACE Radi-ul Carpression Angle" are trademarks of MBraceRCA.com and are used at this website by permission. Wrist-Pain.com is the sole authorized global distributor of the M BRACE RCA. Click here to see legal notices and disclaimers. To send e-mail, click here.