The M BRACE RCA
---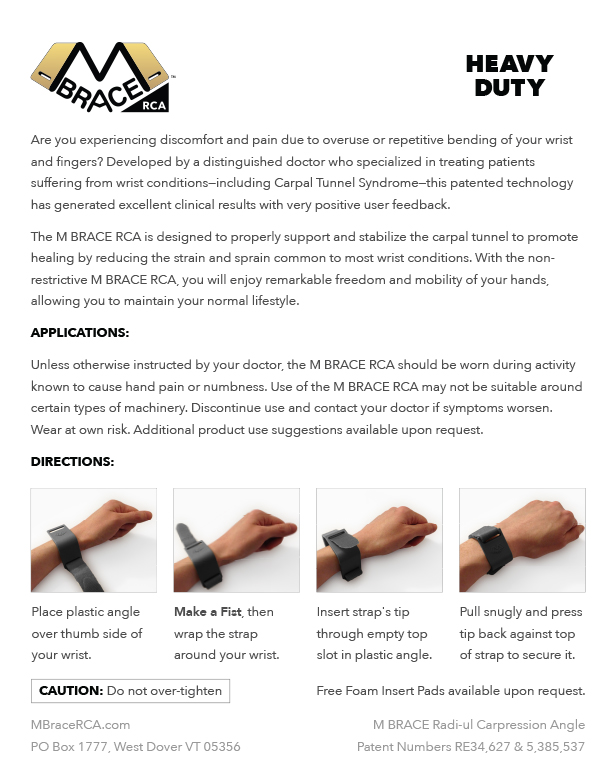 ---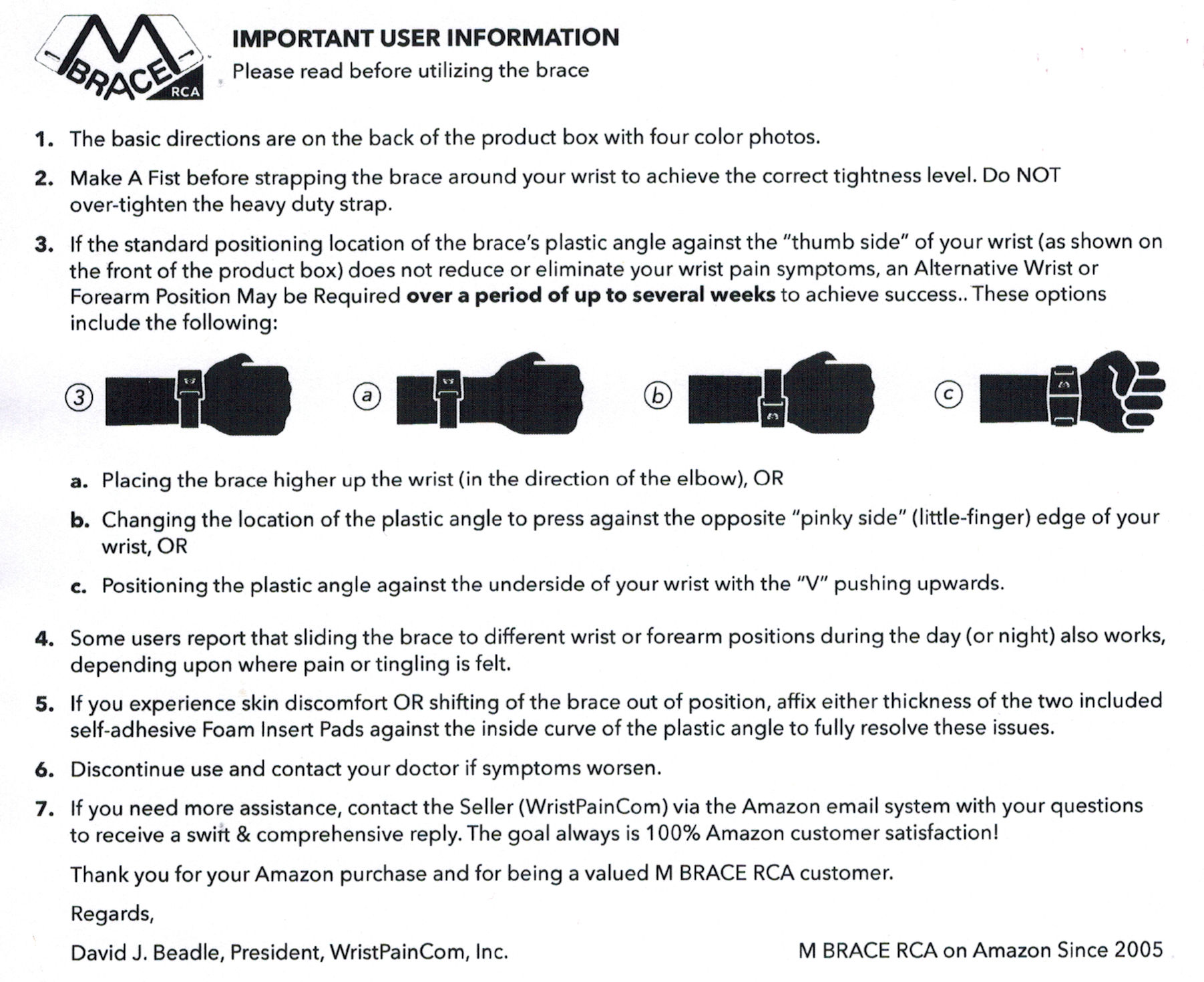 ---
Background Important User Information & Additional Tips for Product Use
The M BRACE RCA is designed to properly support and stabilize the carpal tunnel for the purpose of reducing the cumulative strain and sprain common to most wrist conditions, thereby promoting healing.
With the non-restricting M BRACE RCA, you will enjoy remarkable freedom and mobility of your hands, allowing you to maintain your normal lifestyle!
The benefit of the Heavy Duty strap for many users is that it can be shifted up and down the wrist like a long-sleeve shirt without the need to first detach the Velcro-brand strap and the product still maintains the same level of tension. (This assumes your wrist area is shaped similarly to the arm on the box which does not expand noticeably from one location to the next.)
A key mistake is to continue activities which caused your pain in the first place. Specifically, if you suffer from Carpal Tunnel Syndrome from typing on a straight keyboard (Laptops are even worse), purchase a split keyboard and type on your lap to drop your elbows to their natural position. The combination of the M BRACE RCA, the split keyboard and the change in your relationship to your keyboard (and computer screen) should make it possible to recover from your wrist pain issues.
To discover "why" the M BRACE RCA works, click on the various Table of Contents links on the Home Page to read about the inventor's explanation of the Carpal Tunnel Problem & Solution as well as the official U.S. Patent filing (with illustrations) and his technical paper.

---
Does the M BRACE RCA appear too simple to work?
---
Click Here to Return to Home Page
---
Contents Copyright 1998-2018 by WristPainCom, Inc. All Rights Reserved. The M BRACE RCA logo and the words "M BRACE RCA" and "M BRACE Radi-ul Carpression Angle" are trademarks of WristPainCom, Inc. WristPainCom, Inc. is the sole authorized global distributor of the M BRACE RCA. Click here to see legal notices and disclaimers. To send e-mail, click here.